Shopping Cart
Your Cart is Empty
There was an error with PayPal
Click here to try again
Thank you for your business!
You should be receiving an order confirmation from Paypal shortly.
Exit Shopping Cart
The Paul Pert Screen Collection
A Resource Devoted to Classics of the Golden Age
____Incorporating The Cult Screen Archive____
The Life and Myth of Dick Turpin


After several lucrative robberies, often resorting to torture as their weapon of persuasion, Turpin and his band were gaining confidence, raiding travellers of the road and homes all over the Home Counties. The London Evening Post had begun regularly reporting the exploits of Turpin and his band, labelled 'The Essex Gang' — sometimes called 'The Gregory Gang' which included Samuel Gregory and his brothers Jeremiah and Jasper; Joseph Rose, Mary Brazier, John Wheeler and John Jones.
By 1731, a reward was being offered of £10 for information leading to their capture, rising to £50 in 1733, (the equivalent of almost £7000 in today's terms) and by 1734, several members of the gang had either been captured or had fled. The remaining members began a speight of robberies, notably that of a chandler and grocer named Peter Split and a Furnisher of Small Arms in the Office of Ordnance at The Tower of London. Both victims lived in Woodford. Although it is unknown whether Turpin was present at these and other such crimes, in December of that year, Turpin was present with five others when they raided the home of farmer Ambrose Skinner at Barking, reportedly stealing £300. In early 1735, the gang also carried out robberies in Epping Forest, Charlton and Croydon.
One notable, and seemingly typical attack, took place at Loughton, Essex, on 1st February 1735, after Turpin had heard of an elderly widow rumoured to keep large amounts of money in her house. He and his accomplices raided the house and when the woman refused to co-operate, they held her over the open fire, relenting only when she could stand no more, and revealed where her money was hidden.
After a particularly brutal raid on a 70 year-old farmer at Edgware on 4th February, three days later the gang invaded the house of a farmer called Francis at Marylebone (then called Mary-Le-Bone) beating his wife and daughter until their valuables were surrendered.
The very next day, the Duke of Newcastle offered a reward of £50 for information leading to the conviction of the persons responsible for the robberies at Woodford and others, and as a result, three gang members were apprehended. One of the men — Wheeler — betrayed Turpin, giving his description as 'a butcher by trade—is a tall fresh-coloured man, very much marked with the small pox; about 26 years of age; about five feet nine inches high; lived some time ago in Whitechapel and did lately lodge somewhere about Millbank, Westminster; wears a blue grey coat and a natural wig.'
The ever-illusive Turpin was still at large, and headed for East Anglia where he lived rough for a while. It was whilst at Cambridge, that Turpin teamed up with a notorious highwayman named Mathew King (often incorrectly named as Tom King).
Although it seems that their demeanours were somewhat different: Turpin's style was to be the most unscrupulous of the pair, whilst King seemed to observe some sort of code of honour — the pair, along with another named Stephen Potter, carried out a string of robberies in March and April 1737.
Turpin's next exploit — which was ultimately to backfire on him — occurred when he took a fancy to a fine mount being ridden at Waltham Forest by a man called Major, and forced him to exchange mounts. Mr. Major was incensed by the act, and subsequently issued handbills around the pubs of London, naming Turpin as the thief and describing his stolen horse. Richard Bayes, the landlord of the Green Man public house at Leytonstone, (and subsequent Turpin biographer) tracked the horse to the Red Lion at Whitechapel.
When Mathew King and Turpin came to collect the horse with their accomplices, one of whom was reportedly a woman, constables were lying in wait along with Major and Bayes. During their bid to escape, shots were fired and Mathew King was hit. Several days later, on 19th May, he died of his wound. Accounts of the incident vary; early reports claimed that Turpin shot King in error, whilst later reports named Bayes as the killer. Turpin however, escaped once again, this time back to Epping Forest.
Click on Black Bess to continue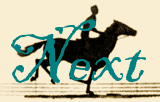 /